Guided Implant Placement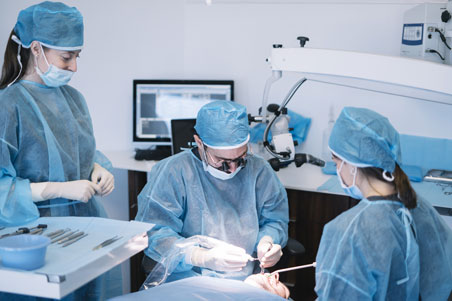 Here at North Hills Implant & Oral Surgery in Raleigh, NC we want all of our patients to have the best experience possible. For this reason, we adopt proven dental technology to simplify complex procedures and processes—giving our patients a better experience and providing a better result. The digital guided implant surgery gives us a real advantage when we are performing dental implant placement surgery, allowing us to place implants with high accuracy and stellar success rates.


Before Guided Implant Placement

Before the Guided Implant Placement, dental implant placement was carefully planned using various technologies such as cone beam 3D imaging systems. Once a plan was developed for implant location and placement, the clinician would surgically place the implant according to the plan. However, as with any surgery, there exists the possibility for some variation between the perfect placement and the actual placement. While this current process almost always yields excellent results, guided implant placement allows clinicians to do an even better job with accuracy and placement by giving real-time feedback during the surgery. To be clear, guided implant placement does not replace technologies such as cone beams, but it compliments them to give the clinician even more technology options to further improve patient outcomes.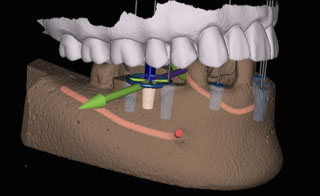 Implant Placement Using the Guide Technology

The guided implant placement works in unison with cone beam 3D imagery to give us a live video overlay not only of your jaw, bone, and teeth but our drilling tools in relation to them. The guided implant placement shows us the exact angle, depth, and placement of every action we take in your mouth in real-time. This gives us the ability to precisely control the placement of every implant procedure we perform.


Patient Benefits

Implant placement outcomes are better with the guide technology, giving us a higher implant success rate, and happier patients. Even the recovery process can potentially benefit from the guided implant placement system. Patients who have implants placed using the guided computer system may in some cases achieve faster and smoother recovery results than those who have no surgical guide.


Schedule an Appointment

Call 984-258-2727 to schedule your appointment or submit request appointment form here today!